Whether they've reached the top as a result of their artistic ability, sheer quantity or a knack for self-promotion- if graffiti is a fame game these guys are winning.
 20. Boris from Bulgaria
He might not be a king of style, but Boris has a lot of fun painting and makes sure you know it. With his impressive abilities in social media marketing, product development and a complete disregard for his own privacy he has found recent fame and is arguably becoming the king of the internet. Check out The Grifters for more on the antics of him and his friends.
19. Utah & Ether
  This duo were an active part of the US subway painting renaissance in the early to mid-2000s and have since travelled to many different corners of the world. They were arrested on returning home after a trip through Europe in 2009 and their story caught the attention of the national media who described them as "the 'Bonnie & Clyde' of graffiti". You can see their blog here.
18. Egs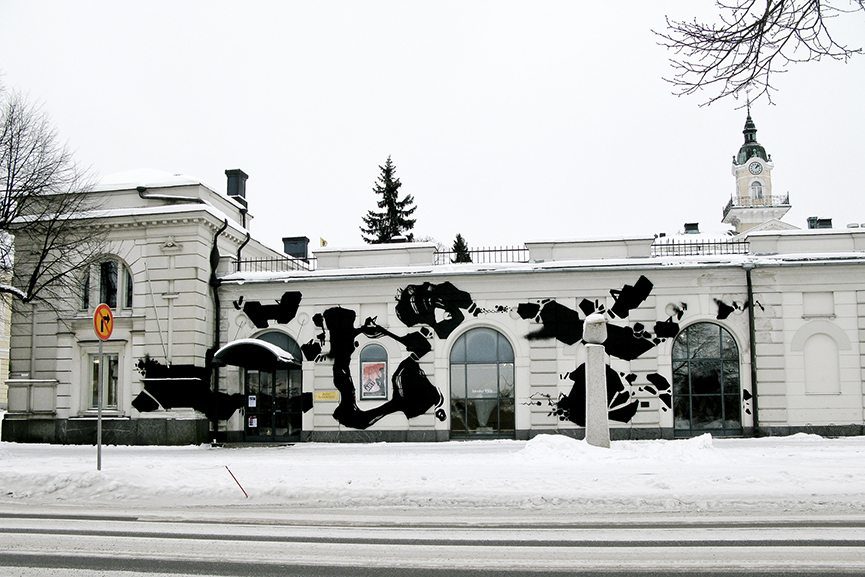 With a graffiti career that's spanned three decades and several continents, Egs has had a major influence on the European graffiti scene and inspired many younger writers. Originally from Helsinki, Egs was one of the earliest members of the graffiti InterRail movement; where writers would travel across borders to explore new cities and make new friends with their shared interest in painting trains and walls. His unusual, ever-developing style and his ability to make connections worldwide has made a lasting impression on the scene.
17. Katsu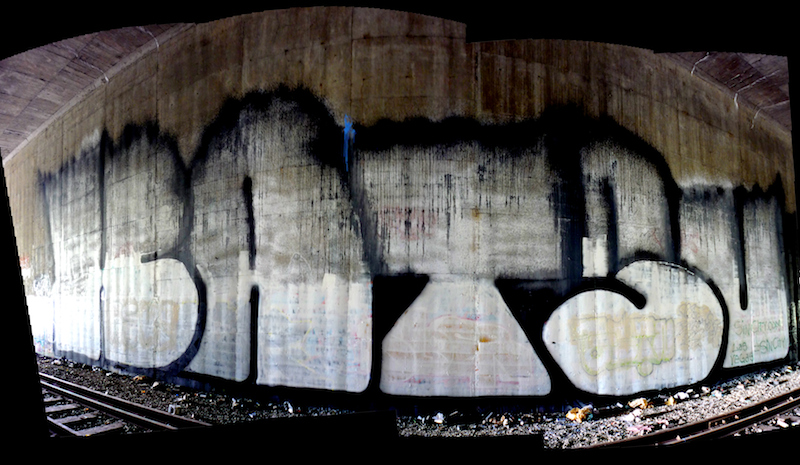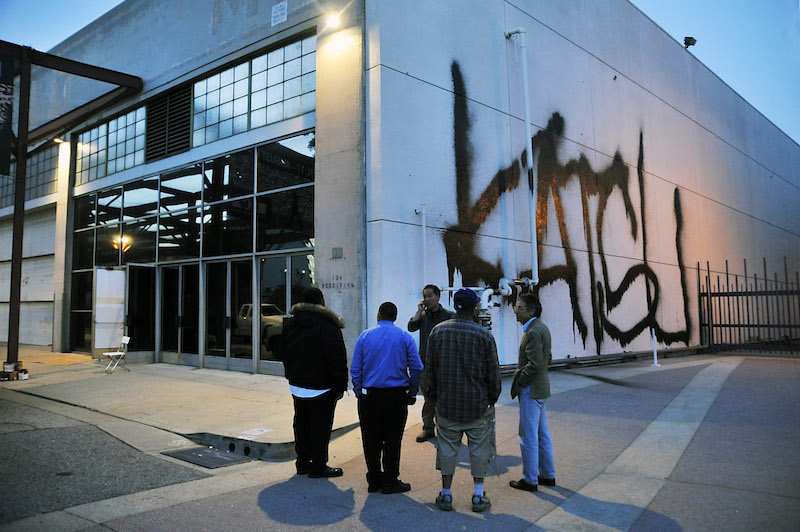 Katsu has adapted his graffiti for the digital age, reproducing his iconic skull tag in a variety of different ways. He has developed his own mobile app, pioneered remote control graffiti drones and doctored photos and videos of him vandalising Picasso's 'Girl Before a Mirror', the White House and the Great Wall of China. Katsu's work has outwardly criticised the way the internet is developing for profit at the cost of the privacy and freedom of the general public.
16. Taps & Moses
Another graffiti duo, the pair have been well known throughout Europe during their careers due to their original concepts. They rose to global fame with the release of their book International Top Sprayer, which tells the story of their mission to paint 1000 panels in 1000 days. These two have managed to achieve quality and quantity in their train painting, a rare feat by today's standards.
15. Horfe
With a unique style that's reminiscent of early cartoons and his relentless dedication to painting the streets of Paris, Horfe has received recognition from writers and the art community alike. In recent years he has ventured into different mediums including tattoos, acrylics and animation. You can see more of his work over on his blog.
14. Nekst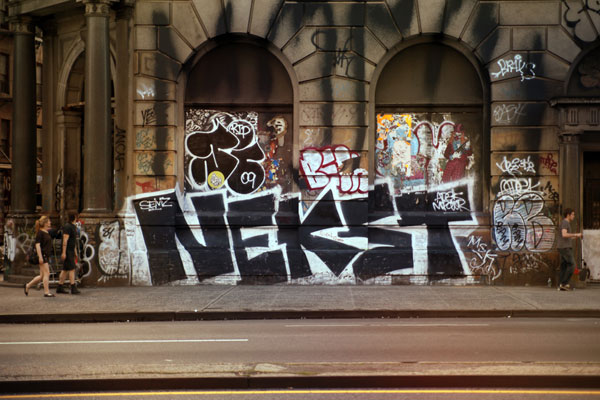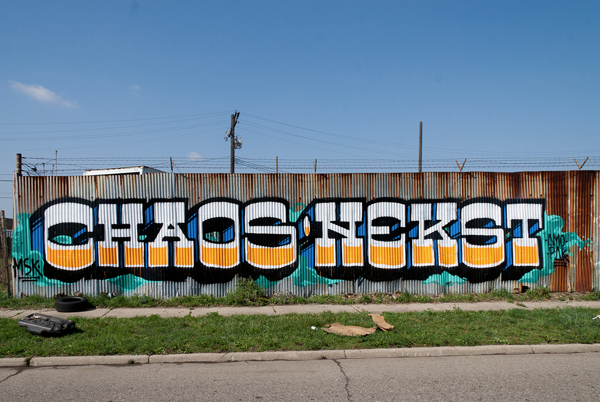 Originally from Houston, Nekst gained international notoriety for his great drive and lack of fear when it came to painting. Throughout his life he painted many subways, rooftops and freeway spots in cities all over the USA with his bold style. Nekst tragically died in 2012 and artists payed their tributes to him worldwide.
13. Banos
One of the most notorious inter-railers in the history of graffiti, Banos has left his mark on subway systems all over the world and had a particularly large impact on the London and Amsterdam metros (and their security). He's painted more panels than most writers have had hot dinners. In 2007 the documentary Reasonable People was released detailing some of his adventures.
12. Claw Money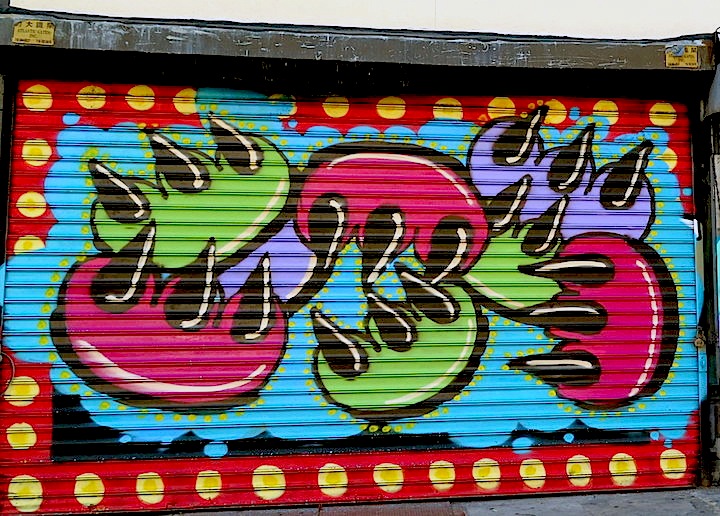 Claw began writing graffiti in New York in the late 1980s painting her iconic claw symbol all over the city. Since then she has used her graffiti style as the branding for her fashion label Claw & Company which has become popular with celebrities including Kanye West, Nicki Minaj And Rihanna. She has been commissioned by many well know brands including Calvin Klein, Nike, Mountain Dew and My Little Pony .
11. Saber

Saber is best known for painting what was the largest piece of graffiti in the world on the Los Angeles river bank. The piece was 250 x 55 feet and could be seen by satellite. He has exhibited and collaborated with many different artists including his crew MSK, and the art collective Seventh Letter. Saber's solo show at the Opera in New York was a huge success and sold out.
10. Os Gemeos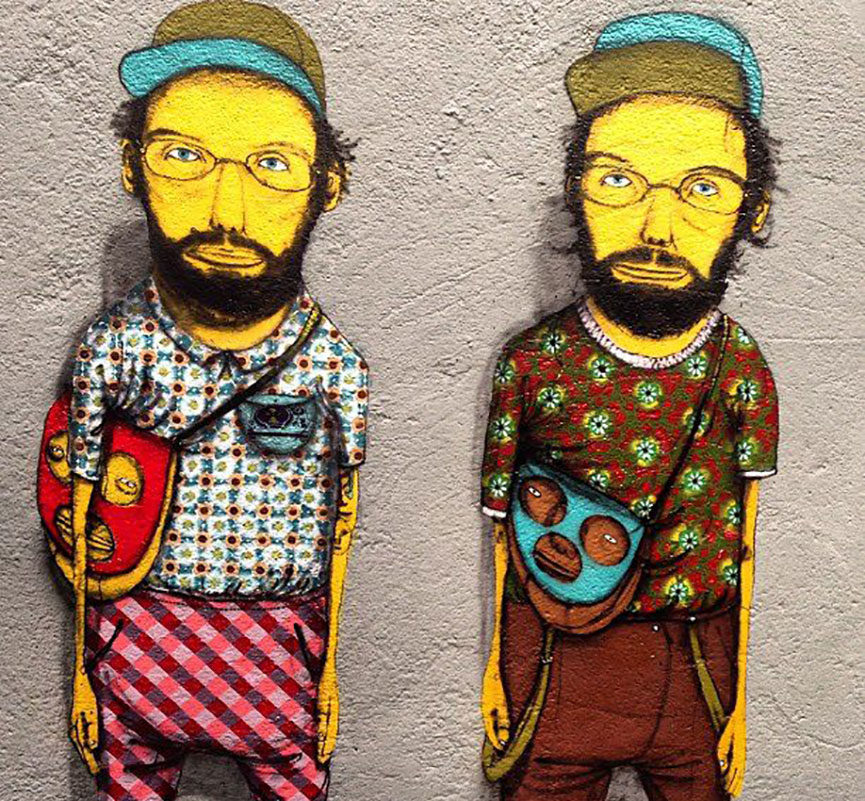 These twin brothers from São Paulo started painting in the late 1980s when hip-hop culture exploded in South American cities. They are best known for their yellow figures depicting the people of Brazil and its culture, but both continue to paint traditional graffiti. They have been commissioned to paint several large scale public murals in their home city and all over the world.
9. Eine
Eine first found fame in the London graffiti scene in the 90s by painting his unusual throw-up all over the city and was featured in the televised documentary Kings and Toys. By the mid-2000s he was well known by the public by painting his recognisable alphabet letters on shutters all over East London. In 2010 British Prime Minister David Cameron gave Barack Obama one of Eine's canvases as a gift on a visit to the US. Eine has had several gallery shows and his work is highly sought after by art collectors.
8. Twist/Barry McGee

Twist a.k.a. Barry McGee was active on the San Francisco Bay Area graffiti scene in the 1980s and 90s, and was best known for the distinctive handstyle of his tags. McGee is also a successful illustrator and now tries to disassociate himself from his graffiti past; at the same time avoiding the 'street art' label as he has made his move into the galleries. McGee has received good publicity from his solo exhibitions, installations and also his collaborative work with his co-creator Amaze.
7. Revok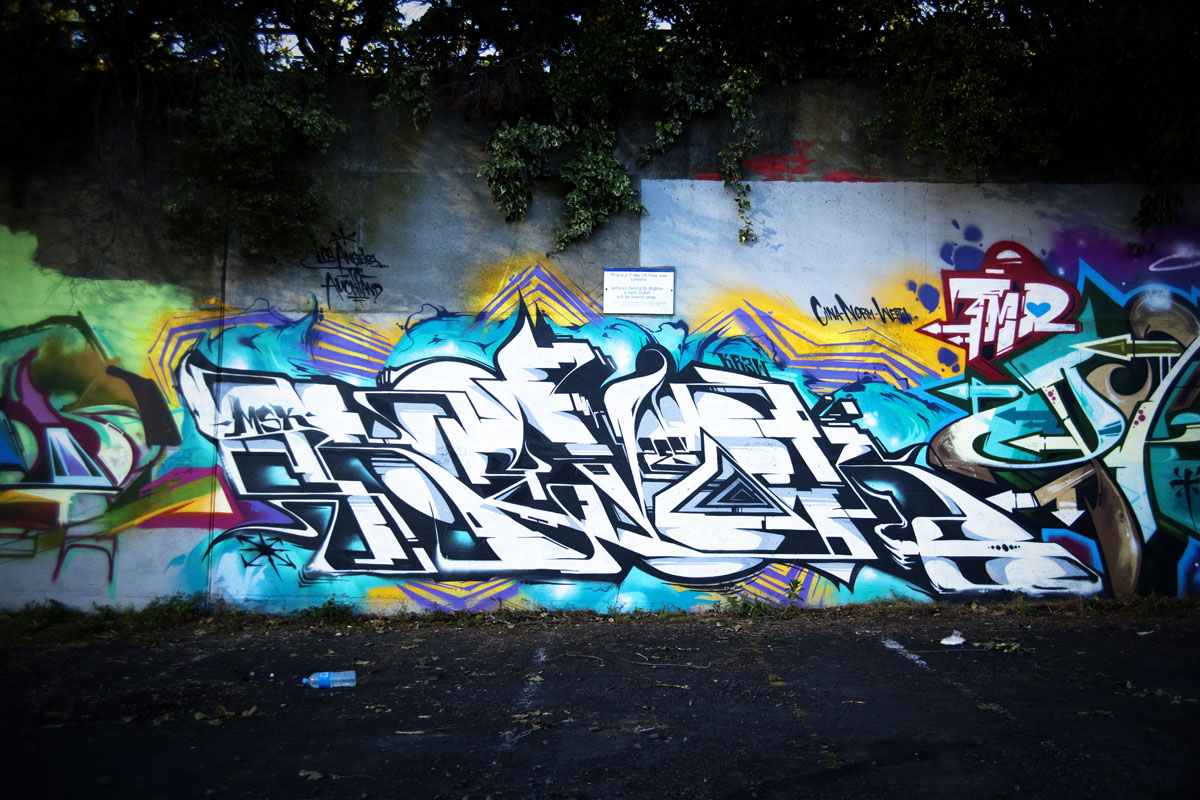 Revok has painted Los Angeles consistently since 1991, and as a consequence has received a lot of negative attention from the city's Sheriff's Department. In 2011 he was arrested at LAX on his way to Ireland and issued with the highest bail for vandalism in history, at $320,000. The courts sentenced him to six months in prison. This hasn't deterred Revok and he continues to create his artwork and exhibit in galleries. He currently lives in Detroit where he can escape his police troubles.
6. Stephen ESPO Powers
Taking advantage of public perceptions of graffiti, Espo used to paint whole shutters of disused shops in the middle of the day dressed in tradesman clothes. One of his greatest contributions to graffiti was his book The Art Of Getting Over: Graffiti At The Millennium which describes the subculture eloquently and offers advice to young  writers. Powers now focuses on his typography and sign-writing. In 2005 he organised The Dreamland Artists Club which was an art collective that re-painted signs of the Coney Island fairground rides and kiosks. He currently works out of his studio Icy Signs.
5. Iz the Wiz
'This is it! This is it!' Even today, more than 20 years after his most active time painting, Iz is still one of the longest-standing kings of New York graffiti; painting every lay-up and yard on every line of the city during the 1970s and 80s. Iz the Wiz sadly passed away in 2009.
4. Seen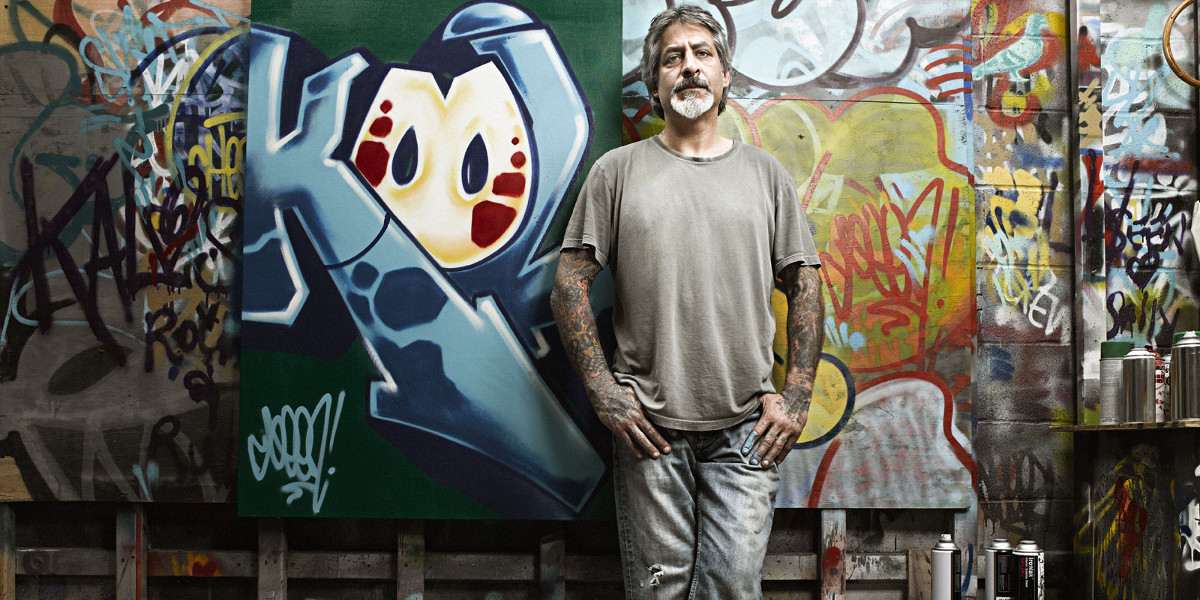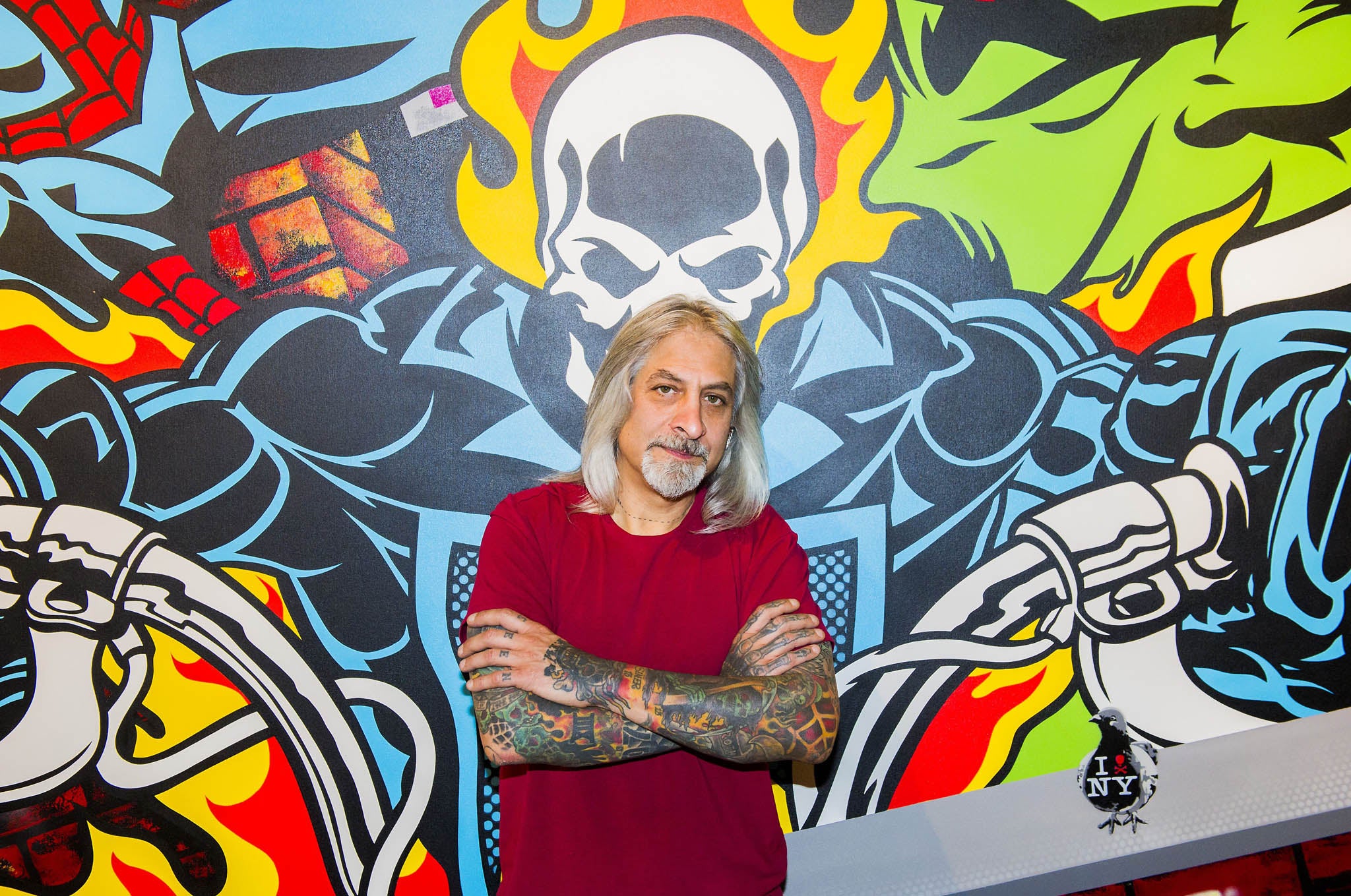 Commonly known as 'the Godfather of Graffiti', Seen was not one of the first on New York's graffiti scene, but he has remained active one way or another since he started in 1973. He first gained recognition for painting the subway, including dozens of whole cars, some of which are featured in Subway Art. Seen has used various mediums throughout his career including canvas, 3D sculpture and tattoos.
3. Blade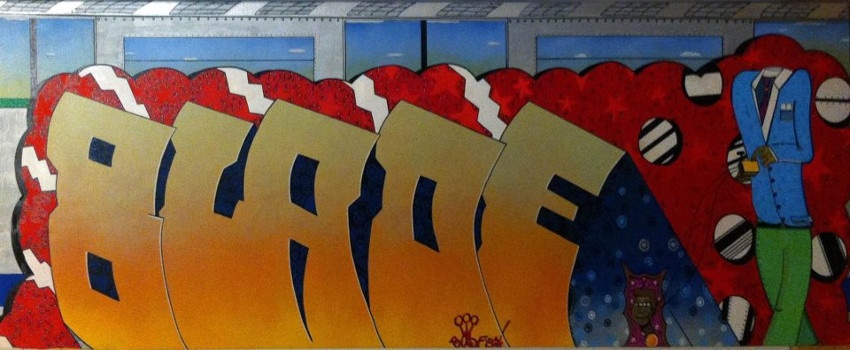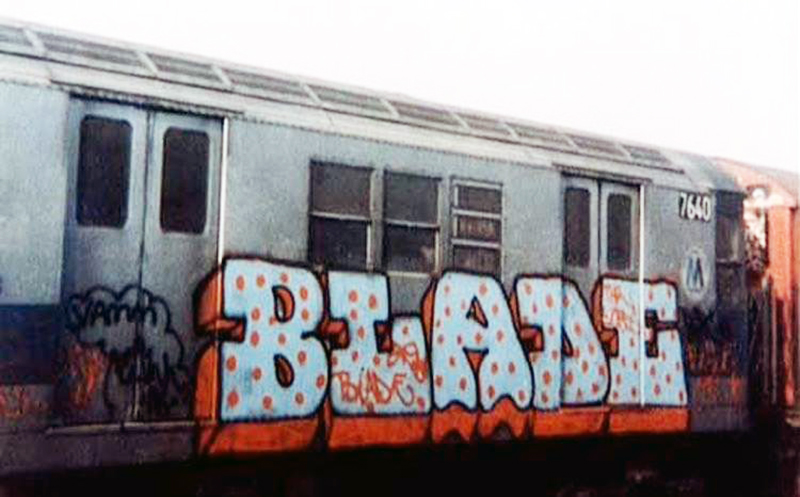 Blade is known for the highly experimental concepts of his whole cars and the sheer quantity of trains he's painted, which he counts at around 5000. At a time when style was rapidly evolving, it's clear to see in his work that his inspiration truly came from within.
2. Dondi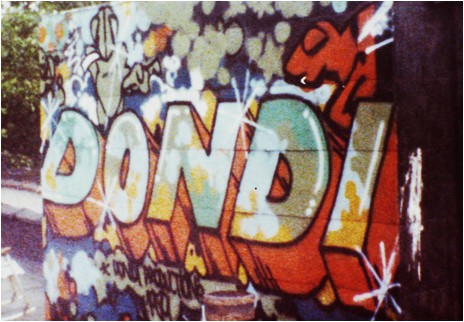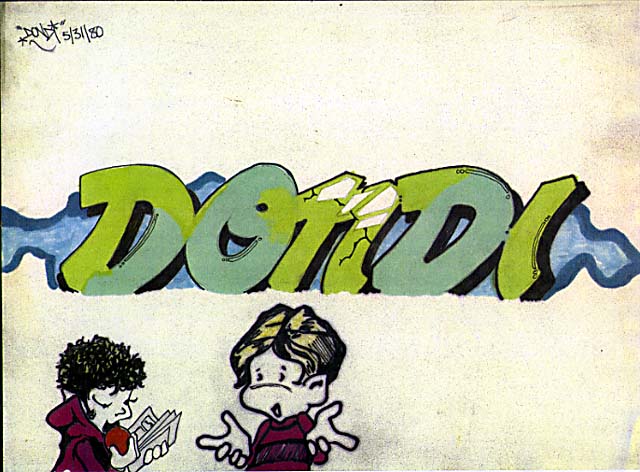 As the pioneer of many elements of modern wildstyle, a lot of today's graffiti culture has been shaped in Dondi's image. Dondi was another who was active during the 1970s and early 80s, and continued to paint the subway when New York had it's clamp down with police investigations and added security in the yards. His whole car series Children of the Grave has become part of graffiti history and his name will continue to be remembered for decades to come.
1. Lee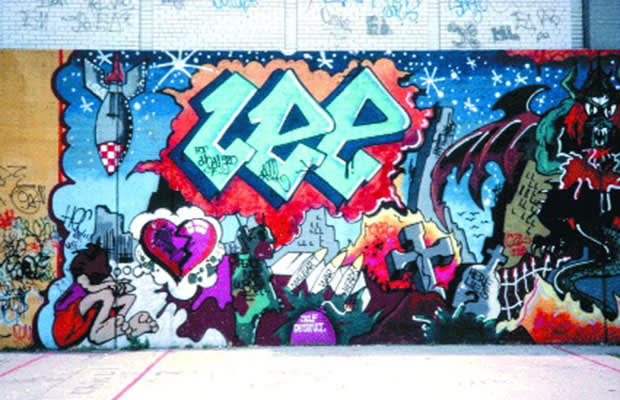 Lee painted whole cars, and almost nothing but. At a time when so many kids were painting trains in New York, Lee pushed things that little bit further and his awe-inspiring pieces have given him the title of the most influential graffiti artist ever. Lee truly showed the world what was possible in terms of artistic ability and scale, paving the way for generations of graffiti writers to come.
Graffiti fame checklist:
Paint 100 whole cars/1000s great street spots or trains
Write a book about yourself/get someone else to write one for you
Get really good at marketing and develop a personal brand
Get busted and have a high-profile court case
Get in the galleries and sell you work to celebrities
Consider merchandising e.g. mugs, t-shirts etc
Appear in R&B music videos
Anyone else you think deserves a mention? Leave your comments below!